Forget about BAPE stores in the US and Europe. Buy in Japan, basically, you can get a 40% discount!
As you can see, the price of this t-shirt in US is 145 USD.
But in Japan, the price is 10000 yen which is 94 USD.
This is a massive saving of 51 USD just for one t-shirt! Imagine how many items you can buy if you save 40% on just one t-shirt.
However, Japan is known for being quite closed off to the outside world. That means that there's a lot of stores that do not ship outside of Japan, including BAPE. So how can we purchase BAPE from Japan?
The answer is simple, we need a agent!
What is an agent?
Agent shopping services are third-party companies that purchase goods on your behalf. In other words, we use agents to purchase items that cannot be purchased on our own and then ship them to us. simple!
When talking about Japan, the first thing that comes to my mind is that it is far away from us and their language is very different from our own. Even if we can use Google Translate now, buying goods from Japan seems complicated. But when we use proxy shopping services like FROM JAPAN, it becomes easier!
So now go to register for the best agency shopping service I found: FROM JAPAN.
Where can I buy a BAPE?
BAPE has many stores in Japan, but you can buy authentic BAPE online in two main places.
The first place is the ZOZOTOWN. ZOZOTOWN is Japan's leading online fashion retailer and the official retailer of more than 6,000 popular brands.
On ZOZOTOWN, you can find a dedicated BAPE online store that sells more than 2,000 BAPE products!
The most obvious place to buy authentic BAPE is Bape.com, the official website of A Bathing Ape.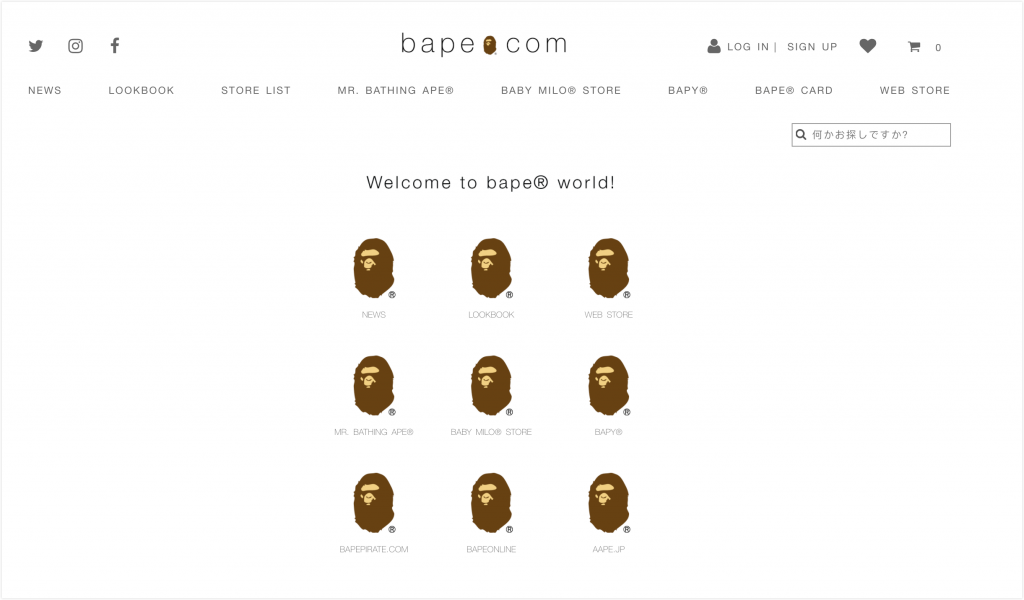 How to use FROM JAPAN
Most BAPE fans like Shark Hoodies because they are one of the most iconic works of the brand. One of the biggest advantages of buying BAPE in Japan is that you can easily find the stock of this epic sweater at a lower price! Instead of paying 479 USD on the US website, I bought the same hoodie for 324 USD using FROM JAPAN!
Now let's buy some items! In order to show you how to use FROM JAPAN, I purchased a few items from the BAPE ZOZOTOWN official store and BAPE Japan. The following are the basic steps to use FROM JAPAN:
Log in to your FROM JAPAN account.
Choose your items from any website.
Copy the URL and paste it into the FROM JAPAN search bar.
Choose your size, color, and quantity.
Add items to the shopping cart.
proceed to checkout.
After the checkout (fee 1), you can use different payment methods, including credit card, PayPal, and deposit. After you pay, FROM JAPAN will usually buy it on the same day! Now, you only need to wait a few days until your items arrive at the distribution center of FROM JAPAN.
The final steps are shipping instructions and payment of fees2.
After the items arrive at the FROM JAPAN distribution center, you will have 45 days to decide what to do with them. Usually, I will combine all items into one package within 45 days to save shipping costs.
There are many different shipping methods to choose from, but I usually use EMS. I have been living in Chile, all the way to South America, and I always use EMS as the preferred method of delivery because it is the best choice from a time and cost perspective. EMS transportation comes with a tracking code, which is very safe. Usually, you will receive the package in a week or less.
In the picture below, you can see how much the shipping costs for these two items are!
Even considering the transportation cost of the items, the total price is still lower than the US retail price!
Other services provided by FROM JAPAN
Another important information about FROM JAPAN is that they can also cooperate with Japanese auction sites! Yahoo! is one of the best online auction sites in Japan. At the auction, you can find BAPE and other streetwear at lower prices. Other sites I recommend and buy are Amazon.co.jp, Rakuten, Atmos, and Medicom. If you like old-fashioned clothes, please check out ZOZOUSED, where you can find great items at discounted prices!